"If real development is to take place, the people have to be involved." – Mwalimu Julius K. Nyerere
OLET is a non-profit organization that provides education and development opportunities for underprivileged children and youth in Tanzania, East Africa. OLET strives to improve the educational outcomes for students who are lacking financial means of achieving higher education and/or other development opportunities
VISION
Pioneering change in the lives of the poor through Education
MISSION
To expand educational opportunities to families in need so that their children can acquire the requisite education to meet their needs and achieve their higher education and development dreams
OLIVE LUENA, FOUNDER & PRESIDENT
Olive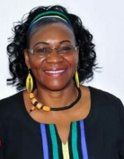 Luena is the Founder of OLET, which is the acronym for "OLIVE LUENA EDUCATION TRUST". Before founding OLET, she served as C.E.O of TGT (Tanzania Gatsby Trust), the nation's largest organization that provides funds for micro entrepreneurs in East Africa. TGT has and it still is contributing immensely to the economics of Tanzania by helping thousands of micro entrepreneurs get their projects off ground to successful implementation and profitability
Luena first profession was a teacher, which is why she is passionate about education. As a former teacher, she knows the value of education and how it can improve quality of life. Luena came from underprivileged family herself and was privileged to obtain sponsorships and scholarships to acquire her education. It is through education that she became successfully personally and professionally. "It is only right if I return the favor and give back to the community" said Luena.
"For the past thirty years or more, I have tried to share whatever resources that I have including my talents to reach out and touch the lives of children and students whom are or grew up in similar experiences like I grew up in. I have supported orphans from their tender age of schooling to vocational training up to the University level/professional level, including raising some of them as part of my family for which my family has been very welcoming and accommodating" added Luena.

» more...
Luena has championed and led fundraising campaigns to build and establish schools such as the Marian Girls Secondary School in Bagamoyo, St Anthony Secondary School in the peripherals of Dar Es Salaam, St Joseph's Millennium (Primary, Secondary, High Schools) and, the Genesis Schools just to mention a few.
Luena has also been a trustee of the Community Development Fund for the past 25 years including its growth with different terms chaired by Hon John Malechela, Hon CD Msuya both former Prime Ministers and currently by Hon Pius Msekwa.
With OLET, Luena wants to lay a foundation for the future in order to expand educational opportunities by providing to families in need so that their children can acquire the requisite education to meet their needs and achieve their higher education dreams. She believes that education is one of the best ingredient for changing the lives of the poor as it did to her and her family. Education lights the path to development!
FELLOWSHIPS
Eisenhower Fellow since 1994
Senior Fellow Johns Hopkins University Centre for Philanthropy
Senior Fellow Synergos Institute of New York 2006
Rockefeller Bellagio Residency Award 2009 and Salzburg Seminar 2011)
AWARDS – RECOGNITION RECEIVED
1992 – National Best Worker Award
1994 – Eisenhower Fellowship Award (USA)
1998/1999 – Nominee Africa Hunger Prize
Women of Determination 2011 – 50th Anniversary of Tanzania Independence Award by the Private Sector Foundation
50th Anniversary of Tanzania Independence –  Award for Contribution to the Civil Society Sector Development
Ambassador for Peace  in recognition my contribution to peace and the uplifting of women dignity
SUMMARY OF CURRENT MAJOR POSITIONS/APPOINTMENTS   AT LOCAL AND INTERNATIONAL LEVEL
Chairperson of the   Board of   Foundation for Civil Society (FCS) Term ended 2015 (Served two terms)
CUHAS –Catholic University of Health and allied Sciences – Appointed in 2012
 Trustee Economic and Social Research Foundation (ESRF) 2014 to date
A Founding Trustee of UFADHILI (the East Africa Centre for phillanthropy).
 Trustee of Transform Africa  (UK based) from 2010 todate
Member of the Bretton Woods International Committee -2010 todate
Member of the Board of the National Economic Empowrement Council  under the Prime Ministers Office -term ends 2016
Member of the Constitutional Assembly Appointed by HE President of the United Republic of Tanzania -2014.
» less